ARCHITECTURE ENGINEERING CONSTRUCTION
Collecting 

Preliminary

 Site Data and Documentation is about to Change
ShowcasePros on the Job Site
Documentation is a critical for any new project. Stakeholders such as the general contractor and the owner need documentation to verify construction is being performed to standards and according to design. Verification based on good documentation lowers the amount of rework​ due to error.
Finally, when the building is complete the facility manager can review documentation to find critical maintenance information and save them valuable time and money.
We offer an Ideal Solution for Construction Documentation
A ShowcasePros project offers an immersive and interactive 3D experience that's easier to manage than thousands of 2D photos.
Key Features for the Construction Industry

Scan project for preliminary data and measurements
Export point clouds, floor plans, to programs ​such as Auto-CAD and Rev-It
Tag the 3D Space to create visual punch lists and operation manuals
Link to specific spots in the 3D Space to communicate with various stakeholders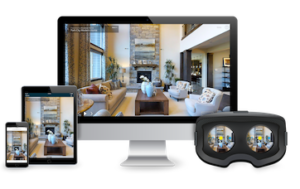 Immersive 3D Virtual Tour Package – $499
Matterport True 3D™ Immersive Tour created by ShowcasePros
Guided Tour
Interactive Multimedia Hotspots and Labels
Fly-through Teaser Video Tour for Social Media
Color Graded Photo Package
Publish to Google Street Views, Google Maps and Google Business Page
Google Location Map for Driving Directions
Branded Digital Brochure for Social Sharing
Embed Code for including on your website
Floor plans with Labels and Room Dimensions –  Available
Capture Time at $59 / Hour
Additional Post Production at $59 / Hour
Includes Processing. and Hosting for 12 Months
Additional hosting at $119 / Year or $189 / Year for 100 Scans+ Projects
MP4 Version of Tour at $99 or Professionally Edited at $199 (includes licensed music, branding, intro/outro)
AVAILABLE DIGITAL ASSETS
The AEC Package at $149
An additional bundle of files assets that can be imported into third-party programs used by architects, engineers and construction professionals. 
Colorized point cloud (.XYZ)
Reflected ceiling plan image
(.JPG) Multiple files if multiple floors
(.PDF) All floors in one file
High-resolution floor plan image.  This is similar to the ceiling plan image but of the floor.
(.JPG) Multiple files if multiple floors
(.PDF) All floors in one file
3D mesh file (.OBJ) including the necessary texture map image files (.JPG)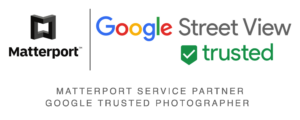 Your Portfolio is About to Change
A portfolio is a living and changing collection of records that reflect your accomplishments, skills, experiences, and attributes. It highlights and showcases samples of some of your best work, along with life experiences, values and achievements.