BROCHURE: INTERIOR DESIGNERS
Your Portfolio is about to Change
A portfolio is a living and changing collection of records that reflect your accomplishments, skills, experiences, and attributes. It highlights and showcases samples of some of your best work, along with life experiences, values and achievements
Need Help with Marketing and Showcasing Your Work?
The number of digital searchers is increasing dramatically.  It's a great time to start thinking about how to expand your target guest market.  We can help you with highly shareable digital marketing.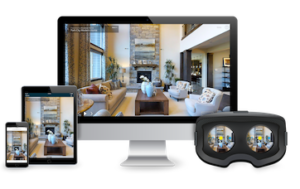 HOW IT WORKS
Assets Available from ShowcasePros
We create a suite of digital assets for you, and automatically performs stitching, color adjustments, white balancing, and more. With each space, you automatically get:
3D Virtual Tour
Color Graded HQ Photos – Presentation Ready and Web Ready
Guided Tour
OBJ, XYZ, DWG Files are Available
Google Street View Ready
Upload the imagery to GSV.
Associate the imagery to the correct business in GSV.
Geolocate the property accurately on the Google map
---
ShowcasePros captures your place by scanning your location.  We learn about the features and uniquenesses.  We can capture 3,000 to 5,000 square feet per hour, depending on complexity.  Some locations will require more than one day of scanning.  We have years of experience and make use industry best practices — giving you the best results posible.
Once the project has been captured, we complete post production by marking windows, doorways and mirrors.  Then we upload for processing.  Once processing is completed, we can provide a preliminary edition.  Don't worry, it will be stunning.  Our equipment handles lighting and create HQ photos.
We then order photos for professional color-grading and floor plans.   We will then work with you on discover any features that you would like highlighted in your tour.  Provide us any features and URL's to access media and other online content.  These will appear in your tour as interactive hotspots.  These can include Video, Feature Highlights and Links for booking system.
If your project is complex, we can provide you limited guest calaborator login credentials.  Guest collaborator accounts are limited.
The project is completed once we send you a 'Welcome Letter' for the project.  We are always happy to help you reach the goals of the project.
Share with ease.  you can share your tour using social media or traditional methods.  Your tour is available on any connected device with a browser.  Visitors explore through their web browser — no additional apps or downloads necessary.
Your Virtual Tour can be embedded on on your website or other marketing portals.
For non-residential projects, we can publish your tour to Google Street View, Google Maps, and Google My Business listing.  Another requirement is that you have a Google Place ID.  If you have registered with Google My Business, there will likely be already be a Google Place ID.
We can help you with any of your marketing goals and special requests.
We Aim to Please and Never Disappoint
The New Home – Example with well marked features
Under Construction Home
Home Renovation Project
Elegantly designed 4 bedrooms penthouse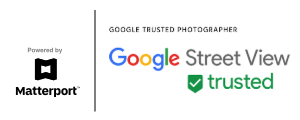 Immersive 3D Virtual Tour Package – $499
Matterport True 3D™ Immersive Tour created by ShowcasePros
Guided Tour
Interactive Multimedia Hotspots and Labels
Fly-through Teaser Video Tour for Social Media
Color Graded Photo Package
Publish to Google Street Views, Google Maps and Google Business Page
Google Location Map for Driving Directions
Branded Digital Brochure for Social Sharing
Embed Code for including on your website
Floor plans with Labels and Room Dimensions –  Available
Capture Time at $59 / Hour
Additional Post Production at $59 / Hour
Includes Processing. and Hosting for 12 Months
Additional hosting at $119 / Year or $189 / Year for 100 Scans+ Projects
MP4 Version of Tour at $99 or Professionally Edited at $199 (includes licensed music, branding, intro/outro)
Highly Sharable
Share on Social and Professional Networks; like Facebook, Twitter, LinkedIn, and Pinterest,
Share traditionally with SMS Text or Email.