FOUNDATIONS EARLY LEARNING & FAMILY CENTER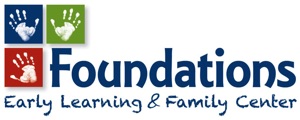 At Foundations we partner with families during the most important time in their child's development, from birth to five. We come alongside families to help them set the best foundation for their children not just academically, physically, and socially, but also spiritually. By sharing the Word and love of the Lord while maintaining high academic and developmental standards, we have seen life-changing results in the children and families we serve, and in ourselves.

In the world as it is today in all its brokenness, we are raising up a new generation through the gospel, relationships, and education. Whether you are a family enrolling or someone who wants to affect change, we would love for you to be a part of this story.

We All Have Something To Learn,


We All Have Something To Give