BROCHURE: LARGE PUBLIC VENUES
CULTURAL VENUES - GALLERIES - MUSEUMS - EXHIBITS - THEATERS
Better Engagement with Your Audience and Fans with Immersive 3D Virtual Tours
With Immersive 3D Media, more people can experience any real-world place, from anywhere. digitally in Immersive 3D Media.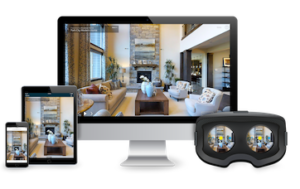 Being able to showcase your unique location with Matterport True3D™ by ShowcasePros
Your visitors arrive with a better understanding of your place
Out-of-towners love being able to preview places that they intend to visit
People who can't travel or have impairments will be able to experience your location
Create more engagement with visitors wanting to know more about your place
Your Location is now highly shareable 
Embed your tour on your website and social media to drive a greater audience
How it Works
ShowcasePros' captures your place by scanning your location.  We learn about the features and uniquenesses.  We can capture 3,000 to 5,00 square feet per hour.  Some locations will require more than one day of scanning.  We have years of experience and we use best practices to give you the best results.  Once it has been collected we upload for processing.  Once processed, we provide a preliminary view, allowing our customers to see the results early.
Don't worry, it will be stunning.  Our equipment handles lighting and create HQ photos.
We will then work with you on discover features that you would like highlighted in your tour.  Provide us any URL's to access media and other online content.  These will appear in your tour as Tags and Highlights.
Share with ease.  you can share your tour using social media or traditional methods.  Your tour is available on any connected device with a browser.  Visitors explore through their web browser — no additional apps or downloads necessary.
Your tour can be embedded on on your website or other marketing portals.  We can also publish your tour to Google Street View, Google Maps, and Google My Business page.
We can help you with any of your marketing goals and special requests.
Adding a Highly Engaging Tour of your Place to Google Street Views, Google Maps and Google Business Page Will Get You Noticed.

Immersive 3D Virtual Tour Package
$389 for Projects Less than 99 Scan Positions
$439 for Projects Greater than 100 Scan Positions
Matterport True 3D™ Immersive Tour created by ShowcasePros
Walk-through Tour
Multimedia Labels and Tags
Fly-through Video Tour
High Resolution HDR Photo Package
Publish to Google Street Views, Google Maps and Google Business Page
Google Location Map for Driving Directions
Digital Brochure
Embed Code for including on your website
Floor plans with Labels and Room Dimensions, Available
Additional Capture Time at $59 / Hour