BROCHURE: HQ VIRTUAL TOURS
HEAD QUARTERS OR OFFICE VISITS
Home Office Visits and HQ Tours are About to Change.
Giving your best clients and out-of-office associates an Interactive tour of your Office is now easier, consistant and much more cost effective.  
We Enhance Your Virtual Tour with Highly Engaging Multimedia Hotspots and Labels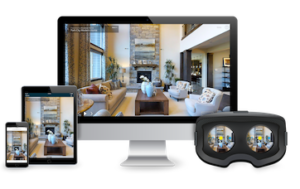 Showcase Your HQ with Matterport True3D™ by ShowcasePros
Easier to accomplish (logistics, travel, etc.),
Consistent (every presentation is to your perfection)
More engaging (interactive tagging with more specific topic information, multimedia content or weblinks, etc.)
Highly sharable (smart phone, tablet, PC – anywhere there is an internet connection)
Cost effective (no travel time or related costs)
We provide an immersive 3D experience that is always on — even when you're not.  Your customers and prospects will get to know your business atmosphere — connecting with you even before they arrive for in-person visits.
Not only Immersive, Interactive Virtual Tours, But High Resolution Photography, Video and Schematic Floor Plans — All From a Single Shoot
Your tour is available on any connected device. Immersive tours are interactive increasing time spent on your company website or social media post.
Virtual Tours are highly sharable directly linking Facebook, Twitter, LinkedIn,  and Pinterest.  Sharing also includes email and text message.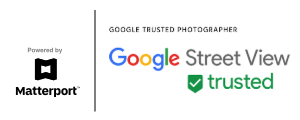 Immersive 3D Virtual Tour Package
$389 for Projects Less than 99 Scan Positions
$439 for Projects Greater than 100 Scan Positions
Matterport True 3D™ Immersive Tour created by ShowcasePros
Guided Tour
Interactive Multimedia Hotspots and Labels
Fly-through Teaser Video Tour for Social Media
Color Graded Photo Package
Publish to Google Street Views, Google Maps and Google Business Page
Google Location Map for Driving Directions
Branded Digital Brochure for Social Sharing
Embed Code for including on your website
Floor plans with Labels and Room Dimensions –  Available
Capture Time at $59 / Hour
Additional Post Production at $59 / Hour
Includes Processing. and Hosting for 12 Months — Additional Hosting at $119 / Year
MP4 Version of Tour at $99 or Professionally Edited at $199 (includes licensed music, branding, intro/outro)