VIRTUAL TOURS FOR EVERYONE
WE CREATE VIRTUAL TOURS FOR REAL ESTATE LISTINGS, BUSINESSES, AND INTERESTING PLACES…
Today, thousands of companies use ShowcasePros  to digitize any type of space — from homes, offices and hotels to factories and shops.  Industries across the entire property lifecycle are realizing unprecedented value.
Immersive 3D Virtual Tour, HQ Photos, Video, Schematic Floor Plans.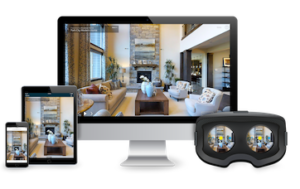 BETTER ENGAGEMENT WITH YOUR AUDIENCE AND FANS WITH IMMERSIVE 3D VIRTUAL TOURS
DIMENSIONALLY ACCURATE AND PHOTO-REALISTIC 
WITH IMMERSIVE 3D VIRTUAL TOURS MORE PEOPLE CAN EXPERIENCE ANY REAL WORLD PLACE — FROM ANYWHERE
IMPROVED SITUATIONAL AWARENESS
Your visitors arrive with a better understanding of your unique location
Out-of-towners love being able to preview places that they intend to visit
People who can't travel or have impairments will be able to experience your unique location
Create more engagement with visitors wanting to know more about your unique location
Your Location is now highly shareable
Embed your tour on your website and social media to drive a greater audience
USING GOOGLE?
Millions of people are using GPS apps to discover new businesses daily.

 

Can your potential new customers find you?
Get your business listed on leading map & voice search platforms so you can reach new clients and gain more traffic.

3D VIRTUAL TOURS, WALK-THROUGH VIDEOS, HDR PHOTOGRAPHY, AND MORE
3D Virtual Tours are an online experience for audience and fans to move through a property and see it from any angle.  Our distinct Dollhouse view gives homebuyers a completely unique sense of the property.  Showcase your property online so people can view it from the comfort of their home.
OUR EXPERIENCE
New Construction, Single-Family Homes, Condos, Townhouses, Luxury Homes, Vacation Homes
Restaurants and Bars, Shopping Centers, Transportation, Medical / Professional Buildings, Education, Day Care, Hotels, Design Showrooms, Apartments
BETTER ENGAGEMENT
WITH YOUR AUDIENCE AND FANS
EXPERIENCE ANY REAL-WORLD PLACE FROM ANYWHERE
24 / 7 OPEN HOUSE

IMMERSIVE 3D VIRTUAL TOURS STARTING AT $599
Matterport True 3D™ Immersive Tour created by ShowcasePros
Both Self-Tour / Guided-Tour
Interactive Multimedia Hotspots and Room Labels
Fly-through Teaser Video Tour for Social Media
HDR Color-Graded Photography
Google Location Map
Branded Digital Brochure for Social Sharing
Embed Code for including on your website
Schematic Floor Plans with Labels and Room Dimensions
Additional Digital Capture Time at $59 / Hour
Additional Post Production at $59 / Hour
Includes Processing. and Hosting for 612Months — Additional Hosting at $59 / 6 months
MP4 Version of Tour at $99 — Add an Animated Google Fly-In with Professionally Edited at $149 (includes Google Fly-in,  licensed music, add branding, intro/outro)
WE ARE HAPPY TO PROVIDE CUSTOM PRICING FOR YOUR NEXT PROJECT